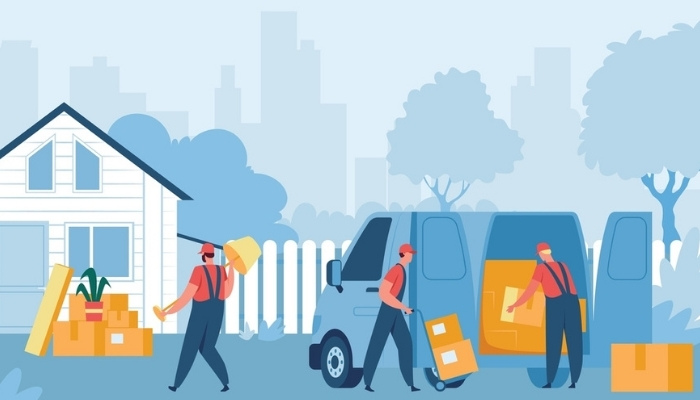 A company that helps people move from their home or business from one place to another is called the moving company. They provide moving services which can fall into a different categories.
First of all, residential moving companies help move your house. Residential moving companies can be of three types: local moving companies, long-distance moving companies, and international moving companies. Secondly, commercial moving companies that help move your office or business. Thirdly, moving container companies will move your stuff through containers. Fourthly, auto transport companies will transport your vehicle.
Finally, specialty moving companies are known for moving special and costly items.
What do you need to know about choosing a removal company?
They must have a fixed office and address. Check if their given address is valid before hiring them.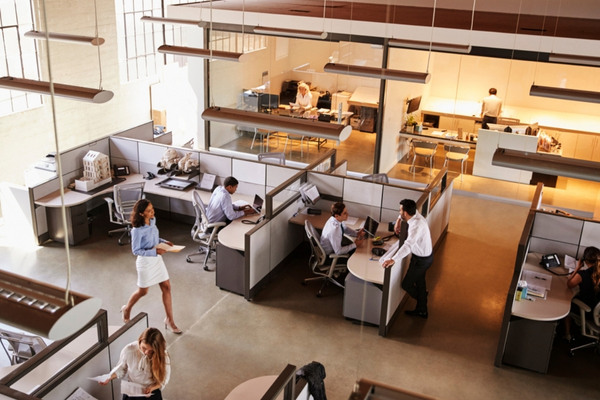 There are different accreditations that a moving company gets after assessment. Check if the company you are interested in has these accreditations.
Having insurance is important for a removing company as things can go south really fast. If they hamper any of your products, you can get the money back from the insurance company.
Check the reviews on their social media platforms and websites. People mostly trust resources that are usually found in the review section.
5 Tips on how to choose the best office relocation company
1. Only hire accredited companies to have a smooth experience. An accredited company's service has been assessed and certified. So, they are more trusted than anyone else.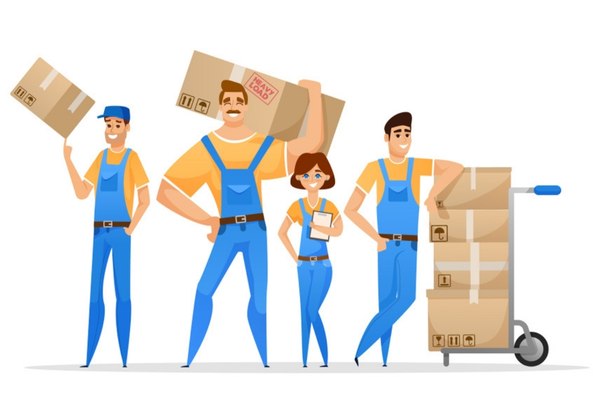 2. Get quotes from different companies before selecting one. Getting the quotes will help you understand how much money it takes. Also, it will tell you how many services you may expect.
3. You should check their recent portfolio to ensure that they are fit for you. For example, if the moving company has only shifted small offices, they might or might not be suitable to move larger offices. You have to decide these before signing the contract.
4. There are people called commercial move managers. You should request the company to have one of them look over your office move.
5. Be clear about all the services that the contract includes, also the insurance.
Man with a van removal service
There are four types of vans provided by removal companies. A man with a van used the Luton Vans type for their service.
These are small vans suitable to handle small moves. The man will load/unload the stuff and provide you with a ride to your new place.
You will not get a large team of movers in this service. It is designed for small moves. It is a cheaper variant of the traditional moving service. It might come in handy if you live alone or in a family of two members.
Reliable man and van
When choosing a reliable man and van, you have to check whether they can complete the task on time. Getting delayed on the day of moving can create many unwanted issues.
Check for the man with a van removal service's field experience in moving. Inexperienced movers can easily make mistakes. The company's testimonial page should give you an insight into their experience.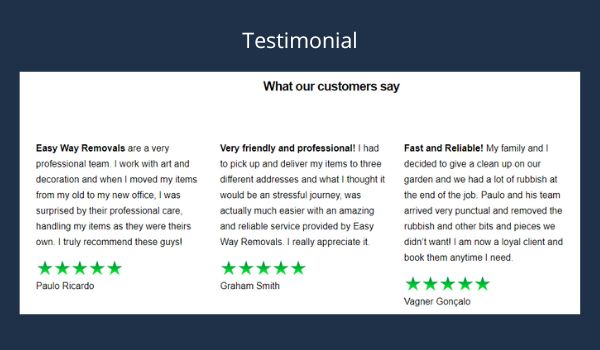 Reputation is not built in a day, so it goes a long mile. Talk to people or check the reviews on the web about the company.
Having all that is mentioned above might not work for you if the price is set very high. So, check the price list and finalize it before signing the contract.
Prepare for moving and packing (6 tips)
1. Make a checklist of everything you will do for packing and moving. Follow the checklist.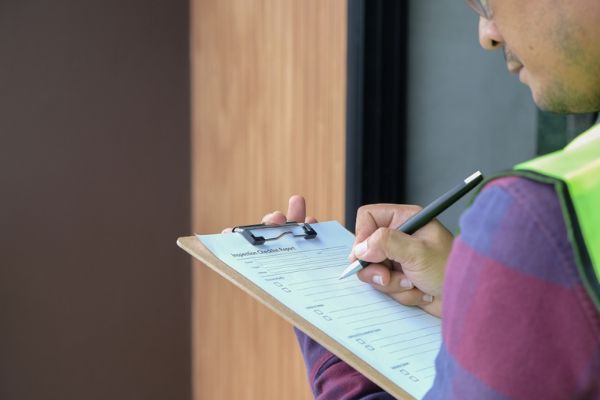 2. Start wrapping your pot and pans. The books are not required to be wrapped, though some paper or toy should be placed on all sides of the books in the box.
3. Put bigger and heavier items on the bottom of the boxes. Towards the top, the items should be smaller.
4. All the boxes should be compacted. A compacted box is essential for weight distribution and safety.
5. All the boxes must be labeled well. Without a label, the unpacking stage will turn into madness.
6. Proper health precautions should be maintained while picking up heavy boxes.
Cleans up rubbish
With so much furniture and other items, moving can easily get messy. One of the first must to do tasks after moving is to clean.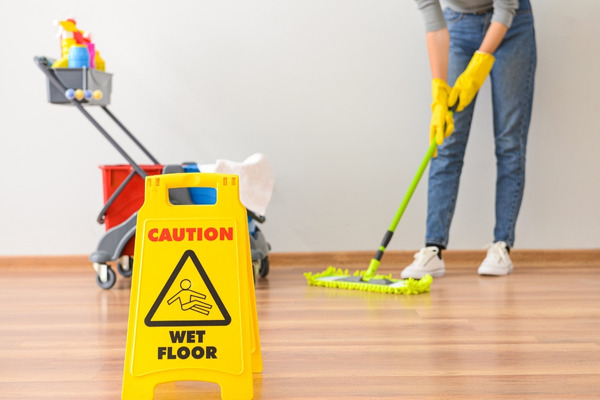 The moving company will not clean the house for you. They will remove and take away things like plastic wrap, tape, and others that they have used. Apart from these, they are not going to do the cleaning part.
You can do the cleaning part yourself once you are comfortable. You may contact the cleaning companies as well to do the job for you. Usually, you have to contact the cleaning companies separately. They will come once you green-lit them. They will take care of the dust and dirt that your new home consists of.
You can ask your moving company to provide you with cleaners as well. If you have made contact with them to provide the cleaners, then they will send any third-party cleaners to clean after the house moving.
Are moving companies essential?
Moving may seem an easy task to handle. On the day of moving, it seems impossible to pull off. Without an expert helping hand, you do not know what to do. The movement of large items such as pianos, houseplants, etc., may be difficult for you.
An expert moving company can help you move your house or office and things from small to large sizes. They will provide you with the supplies that you need. For example, furniture is required to be wrapped with wrapping paper to prevent scratches.
The company will provide the van you need. You will not be able to fit everything in your private car. So, you need to have a suitable van for your move items. Based on your need, you can ask for different sizes of vans.
The experts will load/unload your belongings by themselves. As a result, you do not have to go through all the hassle of heavyweight. They are experts so they know how to carry weight without posing any health hazards. So, the bottom line is moving services are essential.
FAQ:
What do you need to do before movers come?
You should be ready for the mover to start loading your belongings before the mover comes. That means, all your items should be inside specific boxes. The boxes must be sealed. The drawer of any furniture must be empty.
What to do while movers are moving?
Usually, the movers know their job as they do it every day. Do not try to lecture them on what to do and what not to do. It will demotivate them from doing the work efficiently.
Instead, help them in their job by offering refreshments and other.
Can I travel with a van?
Yes. You can travel in or with the van. If there are empty sits beside the driver, you can sit there to navigate him where to go.
Sometimes, the drivers might not know every single route in the city. Then, traveling with them comes in handy.
Is it cheaper to hire a van or a man with a van?
Yes. Hiring only a van is cheaper than hiring a man with a van. However, hiring a man with a van will provide you with several benefits. The man will load/unload the boxes for you.
If you hire a van only, you have to do the loading/unloading, driving, etc. all by yourself.
Do movers bring tools?
Yes. They need to disassemble different furniture, some of which are tricky. To provide continuous service, they usually carry different useful tools.