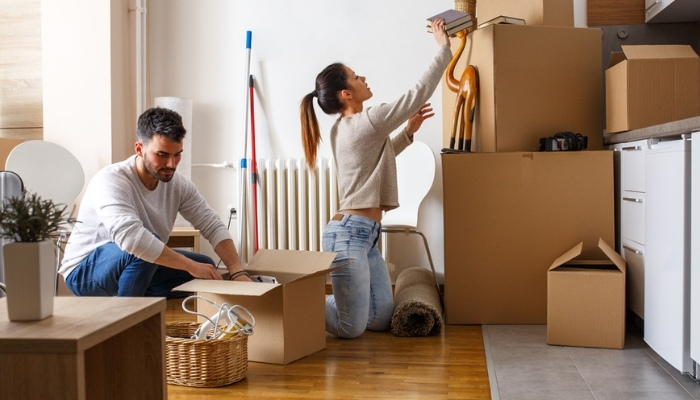 Usually, the goal of moving to a new place is to get a positive outcome. However, the moving journey can be a long, hard one. It is not an easy task to move all the crates, boxes, etc. for miles after mile.
To make the journey easier, tips on packing when moving house are given below:
Throw away everything:
Packing and moving everything you have in boxes is not an easy job. For example, shelf's can be in equilibrium for almost a decade and work perfectly well. When you would like to move it to the truck, it will get differentiated all over the place.
So, the first moving house tip is to throw away as much stuff as possible. Try to start your new life in a new place with a few old items as possible. If you have less to pack, you will have less to unpack.
Get Prepared Beforehand:
Nobody makes a plan to move immediately. Once you made the decision to move, start packing in advance. It gives you the benefit of less probability of losing important stuff. Also, you will be less stressed.
Arrange the utilities
As the day to move comes near, start thinking about the utilities in the new place. If you have set a specific date to move, contact someone to fix the utilities beforehand. It will help you avoid the critical situation of living in load shedding, no water-gas.
The truck must have a ramp
You may be planning to save your cost by not renting a truck. However, the suffering is not worth saving a few dimes. While hiring a truck, get one with a ramp. It will make your loading and unloading so much easier.
Removal van size guide
The removal companies van can be divided into 4 major types based on their sizes.
The smallest one is medium wheelbase transit and sprinter van. This van provides the most inexpensive service. Usually, a single person or a couple uses this type of van to move their personal items.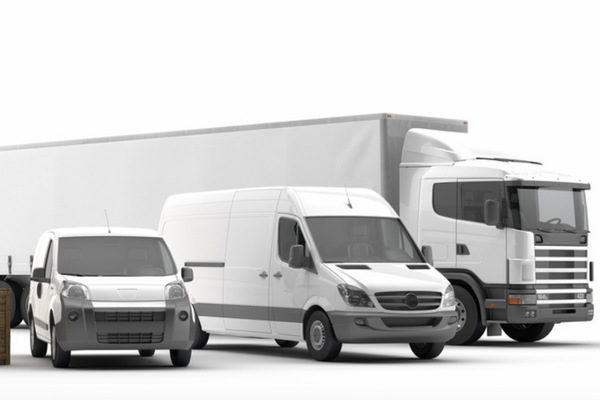 The second smallest one is the long wheelbase transit and sprinter van. This van can carry pieces of furniture and other items. It is suitable for moving up two bedroom apartments.
The third smallest one is a 3.5 Luton van. This van is not as bigger as the previous one, though the space increases. The main benefit is these vans are slim, so they can be operated on narrow roads as well. It can fit the belongings of a small house.
The largest among them all is the 7.5-ton Luton van. Due to its size, it can contain up to a 3-bedroom house worth of stuff. It can be managed for a 4-bed property as well. However, anything bigger than a 4-bed property will require more vans.
Packing tips
Size of the box:
The thumb rule is to put heavy items in small boxes, and vice versa. By doing so, it makes the job easier to carry the boxes.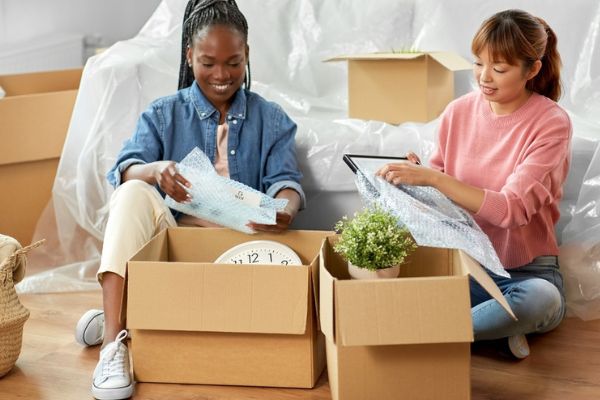 Proper Use of Space:
While packing, space is one of the vital element to think about. Do not leave any empty space. Try to fill the empty spaces with other items. Compacted boxes are easy to carry.
Heavy on bottom:
It is a good practice to put heavy boxes on the bottom. As the queue of boxes moves upward, the weight of the boxes should decrease.
Label the boxes:
Getting into a new home without properly marked boxes can become an issue. If the item from one room gets unboxed in a different room, it increases tasks for the movers. So, it is always advised to label the boxes well. If needed, keeping a written note can help as well.
How to pack pots and pans for moving
1. First of all, make use of your old newspapers or other large papers to wrap the pot.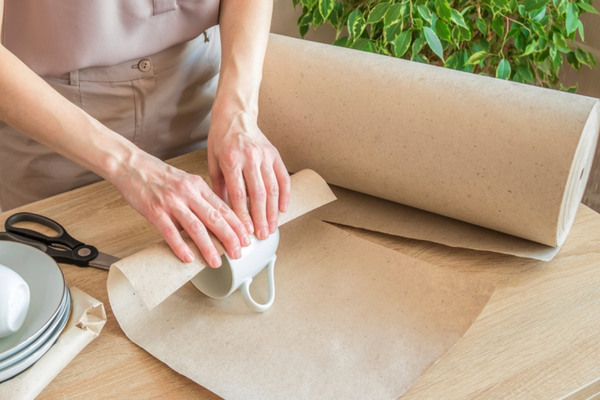 2. As one pot is ready, you can put another smaller pot to fit inside it and wrap both of them with paper. Do make sure that, the pots are not loose. If needed, put another pot on top of the other two and make them compacted.
3. Tape the whole structure tightly.
4. The glass items and other vulnerable items should be packed separately. They should be packed with packing papers or dish towels.
5. Put the stack of pans in a box. If there is space left, put some pantry items.
6. Label the boxes properly for future reference.
Packing and moving boxes
Bubble cushioning rolls and bath towels have made moving so much easier. It can protect your boxes from heavy terrain roads, even from water and dirt.
The box should be compacted. Once you close the box and pressurize on it, if the box feels like there is space left on one side, open it. Put some additional items, preferably small, on it. Make it compact and seal.
Get the proper moving truck based on your need and recommendations. Having a larger van than needed can cost you extra for no reason.
The best route to move should be selected. Based on mobility, efficiency, and safety, the best possible route should be chosen. The mover van should be following this route the whole trip.
Ensure the van has a full tank of gas. If not, he might have to change the route and go to fill up later on. It can cost you additional time and may generate many unwanted situations. So, it is advised to check if the gas tank is full. You can learn about how to pack books in moving boxes.
Office moves tips
Planning:
Commercial relocation is a big step for any company. Office moves should not be happening overnight.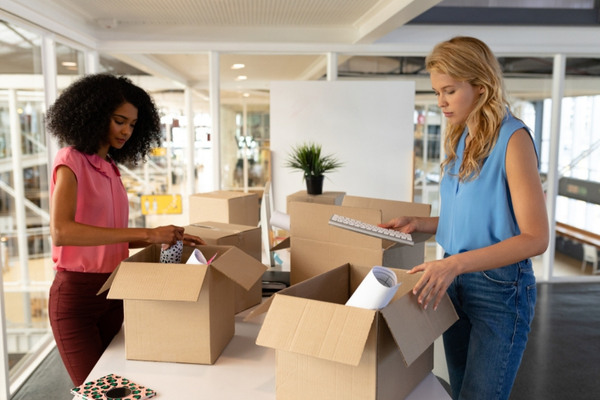 You should plan everything in detail including the moving date and time in advance. It is important to estimate a budget as well. Contact an office relocation company to make the journey smooth and seamless.
Communicate with employees:
If relocation has been decided, the employees must know about it beforehand. Without it, the move may get jeopardized. The employees must keep their stuff to be ready to move. They also need to know the address of the new office.
A project manager:
Moving to an office is not an easy task. With so many people, things can go within a second. So, it is preferable to have a project manager for moving. The project manager should have organizational and leadership skills. It will be helpful if he has any moving experience beforehand.
Data Protection:
While moving, it is easy to lose important documents. Sometimes, some paper or documents can get damaged as well. To prevent these, it is important to make a safe copy of the data. Even the hardware should have a copy as well.
How to properly lift heavy objects
1. The feet provide us with the support we need. So, the feet should be placed width apart to cover more area. It is good practice to put one foot a bit behind another one. It helps our body to maintain balance.
2. The hips and knees are the main points to bend down. Use both of these and get as close as you can get to the box. It is good practice to put one knee on the floor. The other one should be placed at a 90-degree angle between the knee and the ground. This makes proper balance easier.
3. Hold the box with both hands. Now is the time to live it. While lifting, you should try to keep the back as straight as possible. The lower back can be slightly bent to look like an arched shape.
4. No need to rush. Lift the objects slowly. Keep your body as straight as possible while the knees and hips are getting straighter as well.
5. It is a good practice to keep the object close to your body. Hold it somewhere in between your chest and stomach.
6. Do not turn your body while walking with a heavy object. Instead, use only the feet to change directions.
Follow the same procedure in reverse to put down the boxes as well. If you followed these steps, I hope you were able to lift heavy objects properly.
Here is a basic list of what you should have with you
Bedding and Pillows:
You never know how long it will take to pack, leave and reach your new home. You might not have enough time to unpack. So, it is always preferable to keep a bed and pillow with you. It will help you get to rest after a long hard day.
Cleaning Supplies:
When you get to your new home or unpack stuff; you never know what mystery the new household is. To keep away unwanted dirt and dust, keep some first-hand cleaning supplies with you.
Toolkit and Flashlight:
Toolkits are extremely important while moving. To unpack the boxes, assemble the furniture, etc. requires a toolkit. So, keep a toolkit with you.
Phone Charger:
The phone charger is extremely important on a moving day. You have to call many times on a moving day. Also, you might want to get pictures or videos on a moving day. All these drain your battery. After moving to the new house, you can get disconnected without a charger.
Snacks and Water:
You must carry some snacks and water with you. You never know what the day might hold. During hard and tiring times, snacks and water can help you out. Even after moving to the new house, you will need some snacks like protein bars to keep you working.
After moving, here are some tips for unpacking
The essential boxes are usually placed on the last row in the van so that you can get to them first. These boxes should be unpacked before anything else. Computer chargers, food items, medications, toiletries, etc. are kept in these boxes. The basic idea of the essential box is things that you need to survive a couple of nights.
Do the kitchen next. The kitchen is extremely important as you will need it at least three times a day starting from the day of moving. If you do not have enough time left to unpack everything, take some time to take out only the important stuff.
Next comes the bedrooms. Putting bed and other important belongings is the main priority here.
Unpack the toiletries next. The bathroom must be properly functional. Put out the necessary items from the box and put them on the toilet. It includes soap, shampoo, towels, etc.
Final Words:
Assuming you followed all the tips in this blog post, you should now have a much better understanding of how to go about packing when you move house. By taking the time to properly plan and pack, you can avoid a lot of the stress and headache that can come with moving.
So, when the time comes to move, be sure to keep these tips in mind and make your move a smooth one.
For better understanding you can read this guide on "How do removal companies work". You might have fewer headaches with the packaging.
FAQ:
What is the best way to make packing easier?
The best way to pack is to set a plan. The plan includes a specific daily hour to pack. The packing should not be done in one day. It takes time for proper packing.
In this way, you can choose what to pack and what to throw away.
What should I unpack first after moving?
The very first thing to unpack is the toiletries, medications, and towels. Without these things, it is impossible to live even an hour.
So, whenever you move, you must unpack these items first.
How long does it take to get organized after a move?
Usually, an apartment takes less than two weeks to settle down. However, if it is a new house where you would like to settle in, then more than a month can be estimated.
Why is unpacking so hard?
Unpacking is directly related to packing. As much you pack, the more you will have to unpack.
So, it is wise to plan and decide what to take away and what to throw away. Without the proper balance, unpacking can easily turn into a nightmare.
What is faster, packing or unpacking?
While packing, there is limited space. You have to make the best use of this limited space. So, it takes time and planning to pack.
On the other hand, unpacking can be done very quickly. The issue is that unplanned planning can become dangerous. All the items will be scattered all over the place, and you won't know what to do about it.