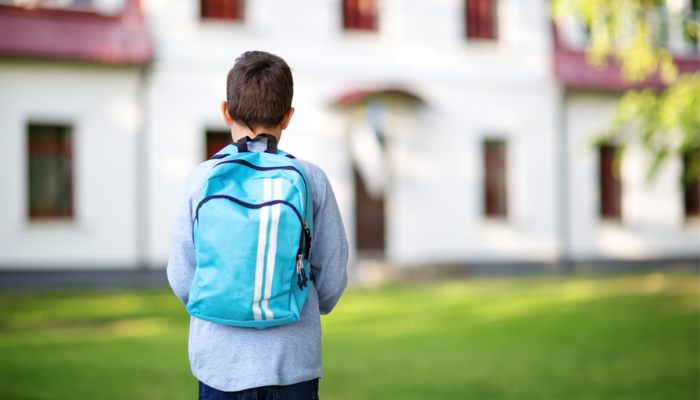 Moving house is never easy, as there are numerous things you need to consider, especially if you have a child. In fact, one of the greatest concerning questions of every parent is "how to move schools when moving house?"
Along with moving house, you may need to transfer their schools also.
This is indeed a tough thing and needs much consideration as it can quite effectively impact their children's academic progress and mental health. However, with a bit of good planning and research, you can indeed turn things around and make the process much smoother for you and your child.
Worry not! We are here with all our necessary guidelines and tips to help you prepare with the entire moving house and school admissions relevant information.
Read on to learn more!
How to verify your address for school admissions?
When applying for a school place when moving house, you must provide proof of address for your new residence. The address must be the child's current primary residence at the time the application is submitted.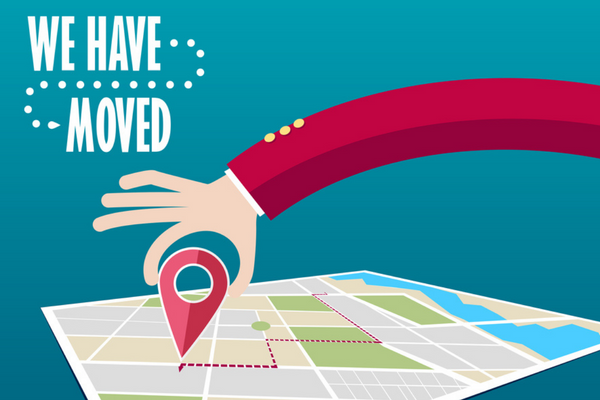 Although each local authority is unique, they will typically require two forms of proof of your address. As proof of address for the school application, you may use the following listed things:
A copy of your rental contract
A recent three-month utility bill
A letter on the current year's council taxes
A TV permit
A duplicate of the tax credit letter
So, how soon should I apply for a new school?
Trying to choose a new school, especially during the middle of the school year, is undoubtedly difficult and stressful. And calls for extensive planning.
After all, it is the educational institution we are talking about here.
This type of transformation to a new school is commonly known as "in-year admissions." Here, you must submit an application at least six weeks before your child is scheduled to enroll in the new institutions.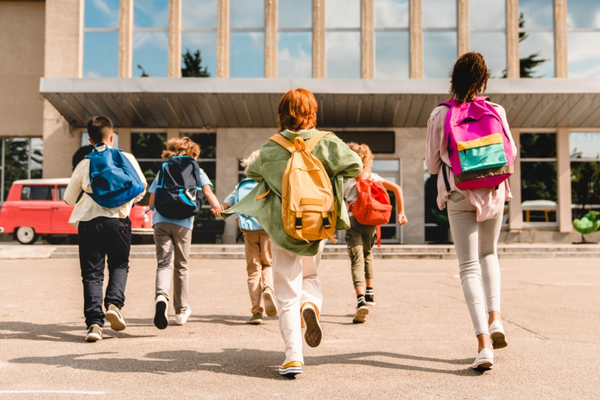 But ideally, you must apply as soon as you learn that applications are open and being accepted.
There are some characteristics listed by the admissions office that will be taken into consideration when there is an over-subscription to schools. Such as the distance between your home and the school, your child's academic performance, and well-being are more likely to get priority.
For your peace of mind, you can apply to a variety of schools once you are done moving.
However, it's essential to keep in mind that if your returning from overseas to a home you own, you might be required to provide proof from a third party. Such as a doctor's letter.
What Happens If You Move After Applying to School?
If you move during the application process for a school, you must present proof of your new address. This includes:
1. A written confirmation of the moving date from your lawyer
2. A copy of the lease contract provided by your real estate agent
Preparing children for moving into a new school
It's not uncommon for kids to switch schools. As a result, children frequently struggle with the adjustment and thus begin experiencing anxiety while starting a new school.
Therefore, if your child is going to move schools, preparing them for the new environment is the greatest thing you can do to help them with adjusting things.
One of the proven methods of accomplishing it is certainly involving your child as much as possible in the entire selection and transferring processes of the schools. As a result, your child will gain a better understanding of the exciting and positive aspects of the relocation.
This will make the exciting and advantageous parts of the transfer more apparent to your youngster. Besides, knowing their wants hold equal importance will for sure make your youngster happier. Who, after all, doesn't enjoy being appreciated? The same goes for your child!
Here are 9 tips that will help you with the child's involvement along with making the change much easier:
1. If possible, talk to your child in advance about the transfer.
2. Always stay enthusiastic about the change yourself.
3. Ask your child to discuss, illustrate, or list the things they desire to have the most about starting a new school.
4. Tell your child to list down the points that worry them. If needed, spend some time acknowledging and talking about each of their concern.
5. Before the move, do thorough research about the local schools.
6. Make a list of the institutions you are planning to move in with your child to show them. So, they can also participate and pose their desires of getting admitted to any of the listed schools.
7. If your child is old enough, discuss the advantages and disadvantages of the various listed schools.
8. If possible, bring your child along while paying a visit to the new neighborhood and schools. Find out if your youngster has any friends at the new school.
Motivate your child to engage in conversation with other children of his/her age. It would be great if you could arrange for your child to attend school with these kids on the first day.
This small thing may make them feel happier and make it easier to adapt to the changes.
9. If you have friends or family who have recently switched schools, encourage them to talk to your child about their experiences.
Some useful tips to follow to help your child settle in
Once you are done with moving house after secondary school allocation, give your child some time to settle in and adjust to the new changes.
Here are some suggestions you can follow to make the process smoother:
Meet with your child's new principal, coordinator, and teacher to have a usual talk
To assess how things are progressing, you can schedule a review meeting within the first two to three weeks. As a result, you will be able to comprehend and connect with the situation more.
Make sure your child always has the right uniform and clothes on, such as they must wear a sports uniform on a sports day.
Get a copy of your child's weekly activities, so everyone in the family is aware of what is going on and what your child needs each day.
Know about the school's restaurant, library, sports facilities, and other amenities.
Find out whether the school offers any extracurricular activities or not. If so, what is the signing-up process for it?
To Wrap Up
That's all regarding the detailed discussion from "how to move schools when moving house?"
Children are extremely adaptable and can quickly get adjusted to a new environment. In fact, most of them will get adjusted to attending a new school happily without facing any incidents.
However, as always, you must be conscious and pay total attention to how your child is reacting to the change.
After all, every child is different from another and has a unique way of getting adapted to a new environment. And as a guardian, it is your right to take care of these things, so they don't face any problems in the future.
To know more about man and van service and moving issues you can follow this article: What is man and van service?
FAQs
People tend to have a lot of queries regarding moving house during the school year. That's why to help around, we have kept this FAQ section ready to answer their most asked questions.
Have a quick go through them to clarify any doubts in your mind:
Is it easy to change schools in the UK?
Changing schools in the UK is not as simple and straightforward as it may seem. Instead, there are several meetings, conversations, and paperwork that you need to do for a smooth transfer of your child's school.
Hence, it needs no further telling that along with a child; it is also a challenging time for a parent as well.
Can you switch schools in the middle of the year?
Transferring can happen at any time during the academic year, but it usually tends to happen mostly over the summer time.
The procedures and the amount of work for transferring vary between schools and states, depending on whether you are staying in the same district or moving to a new one.
Do you have to move to school if you move house to the UK?
If you are staying in the same location, you can attend the same school. However, for any children who are relocating further from their present area and into a totally unfamiliar one with different needs, a new location is a must for them.
How long does it take to move secondary schools to the UK?
Once you submit your application, it tends to take around 15 school days (excluding holidays). However, it may take a longer time, based on your current situation.
Can You Stay in the Same School After Moving?
Of course, you can. In fact, there is no need to change schools if you are staying close by and in the attendance region.
However, you will need to apply for a new school placement for your children if you are relocating further away and into a different catchment area.