Dealing with garbage and junk removal is not an easy task. It's stressful and, at the same time, dangerous in some cases. Especially when you need to take care of toxic and hazardous material, glasses, or waste with sharp edges, you can't do it safely without any professional knowledge.
That's where a rubbish clearance company comes forward to give you helping hands. Waste removal companies can help you with any type of industrial or domestic clearance work. So, if you think why you should hire a rubbish clearance company, this article is for you.
Here we will discuss the benefits of hiring a waste removal company so that you can know why you should hire one. Let's dive into the topic.
4 Benefits of Waste Clearance Companies
Companies that offer waste clearance services are extremely helpful to the end user. They know how to safely and effectively deal with waste. The following points will tell you the advantages in detail.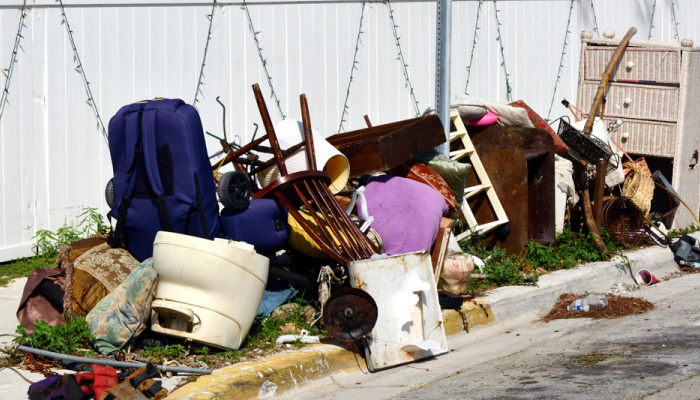 1. Better Time Management
Your business or house needs more focus on other works rather than focusing on garbage. Besides, it takes more time for garbage removal if you don't have expertise in it. Like you can't dispose of hazardous chemicals without taking proper steps, and it takes a lot of time.
Overall, the time you need to take your waste to the facility by yourself is not less. You can easily save time and be more efficient in your work by giving all the responsibility to a rubbish van or disposal van.
2. More Safer Option
The waste removal business mainly deals with two things – safely handling hazardous material and looking after the legal material.
That's why when you hire a junk handling company; you can stay assured that your job will be done by people who are specially trained in this field.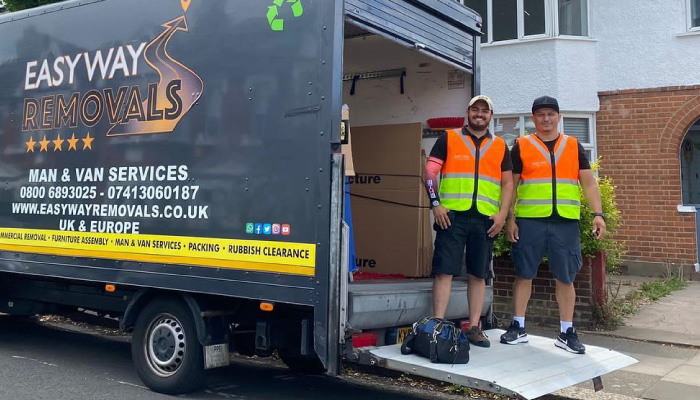 Dealing with simple junk contains a high risk of back pain, cuts, pain in the muscle, and so on. Sometimes an accident can also happen. And in some cases, if you dispose of waste without maintaining the proper law, it can create further problems.
So, just call a van waste collection, and you don't have to worry about safety or any other issues at all!
3. Protects The Environment
Although local rubbish removal and house rubbish removal seem easy tasks, a pile of them is not easy to dispose of. And when they aren't treated properly, it may create a negative impact on the environment.
Many rubbish removal UK Companies have professional environmentalists on their team who guide them on the best way to take care of waste.
They are also better equipped for waste removal from the home and commercial places. Moreover, they have the proper knowledge for recycling too.
4. Improves Your Brand Image
For a business owner, image is everything. And you can improve it easily by showing your goodwill towards the environment.
Same day waste removal keeps your premises clean and clear. Besides, since you are doing the cleaning in an organized way, it gives a positive message to your consumer, and they think highly about your brand.
How Much Does It Cost?
After seeing so many benefits, you might be wondering about the cost now. Well, rubbish clearance prices are not quite high. The cheapest rubbish removal service costs around €70, and the most expensive one may cost about €160. Actually, it all depends on the type and quantity of your junk.
Remember that this is not even a fraction of the overall cost if you do the whole disposal work on your own. So, the next time when you need to get your rubbish removed, don't hesitate to contact a rubbish clearance company, thinking that it will cost you more!
To Conclude
Now you know why you should hire a rubbish clearance company. You see, although you need to spend some money on them, the ultimate result it brings is really fruitful. They are a more cost-effective and efficient solution indeed for waste removal.
So if you have a pile of garbage that needs to be taken care of, make sure to contact a waste management company as soon as possible. After all, who likes to have their garbage stacked up, Right!
FAQs
Check out the below most commonly asked question in case you have anything to clarify:
1. How do you deal with bulky waste?
For bulky waste, you can donate it to charity if possible. You can also contact a specialist waste clearance company. Moreover, many local councils have waste collection services. You can book their service.
On the other hand, some retailer offers a take-back service when you buy a new product from them. You can also use them to deal with your bulky waste.
2. What are the different types of rubbish?
There are so many types of rubbish that you can see around us. Among them, the ten most common types of rubbish are generated by the resident, organizations, and human activities.
They are – liquid or solid household waste, solid municipal waste, medical/clinical waste, electrical waste, hazardous waste, industrial non-hazardous waste, recyclable waste, construction and demolition debris, radioactive waste, and green waste.
3. Is waste collection free in the UK?
Household waste collection is free in most cases. However, household waste that is produced from non-domestic properties, waste that is more than 25 kg, or can't fit in the bin. Garden waste, asbestos +
On the other hand, commercial waste disposal cost varies depending on your business size and the types of waste. The current Landfill Tax is £91.45 per tonne, and gate fees are around £20 per tonne.
4. What is waste management compliance?
Waste management compliance involves handling and disposing of universal, special, and hazardous waste that is critical to regulating. These companies need to maintain tighter restrictions, rising taxes, and strict rules. They have to take all the responsibility to protect the environment. Moreover, they also need to show written documents that record the waste management process.
To know more about removal services you can follow this article Man and Van – Useful Removal Offices and Houses Service