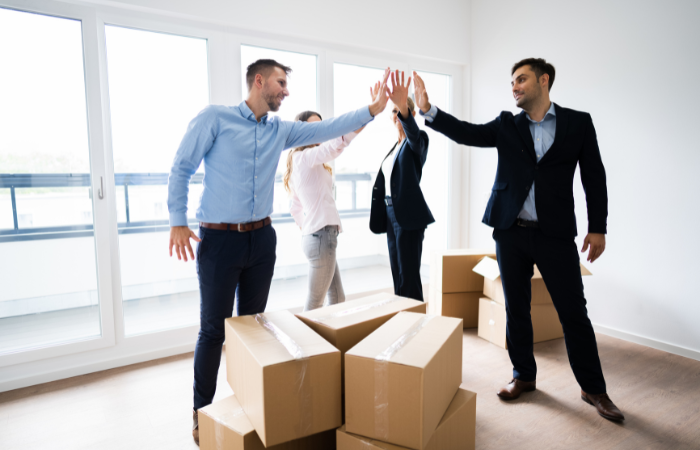 Moving is a process that needs time, effort, and detailed planning. It doesn't matter whether you are moving your home or your office, you need to take preparations accordingly.
In some cases, moving an office needs even more preparation than moving a house, since there are a lot of essential items, which when damaged or lost, can cause quite a lot of problems for the business. 
Before you relocate your office, the preparations have to start months before the move. You need to start planning for the move ahead of time, see the new location and make a floor plan accordingly, communicate with your employees and choose a moving service, etc.
There are also a few things to do after you have to do after moving, such as properly unpacking and rearranging your office.

Let's take a look at the best office relocation tips to ensure a smooth moving procedure.
Office relocation checklist
Office relocation can sometimes be quite problematic if proper preparations are not taken. A part of the preparations for moving your office is to make an office relocation checklist where you organize the work you have to do before, during, and after your move. Here are some things you need to take care of while you move.
1. Start planning at least 6 months before
The key to a smooth office move is to start planning ahead. Make sure you have at least 6 months before moving to plan things diligently. This will give you ample time to plan every minute detail of your move and ensures you can revisit the plans if you need to make any alterations to them.
As a result, you won't have to make any last-minute changes to the plans which will put the entire moving process in disarray. Also, if you start to plan ahead, making a budget for the move will be easier as you can plan your move and what services you will use according to the budget.
2. Check out the new location and make a floor plan
One of the most critical parts of moving office is to know where you will be moving. Check your new office space out months before you move there to see how you can move there, what upgrades need to be made to the new place, etc. Once you've checked the new location out, you can make a floor plan accordingly.
Depending on the new space's size and shape, you can figure out who will sit where, and where the common space will be and make other related decisions.
Also, take members of your IT team with you as they will need to know how and where they will install their equipment and see if they need to make any decisions regarding upgrades.
3. Communicate with your employees
Once you have decided to move to a new place, it's best to let your employees know the date and the process of moving. Give them enough time so that they can mentally prepare for the move and can plan how to pack their things accordingly.
Also, be open to taking suggestions from them to make the moving process easier and more efficient.
4. Distribute responsibilities
Moving an office is no task for one person. You need to assign tasks to a few people so that the workload can be lightened and the burden can be shared among a lot of people.
Assign a project manager for the move so that they can oversee everything regarding the process. Make smaller teams and give them different responsibilities so that no one person has to bear a lot of burdens.
5. Make an inventory list
Before you move your office, you must make an inventory list of all the items in it. This will make sure you can keep track of them while moving, while also enabling you to make decisions regarding choosing commercial moving services.
Remember, the type of service and vehicles you will need to move your office will depend on the number of items you have, so taking inventory is a must.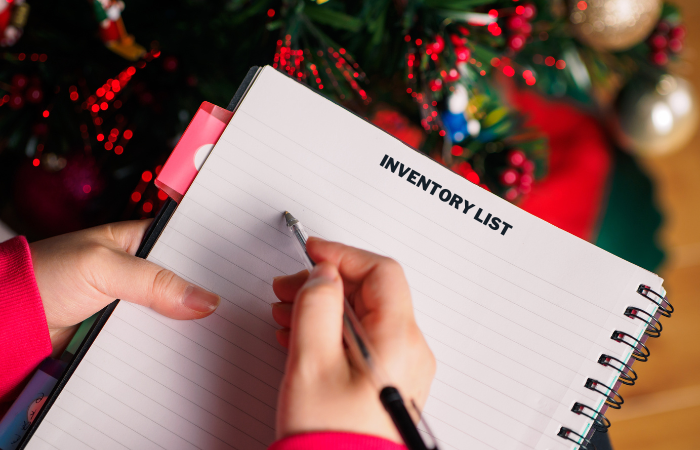 There's another advantage of taking inventory of your office items. There are plenty of things in your office that is not used for a long time, and the chances of them being used are zero.
Also, you may need to replace a few pieces of furniture or equipment from your old office before you move to a new one. Taking inventory will help you declutter and make a list of replaceable items before moving.
6. Choose office moving services
A very important part of an office relocation guide is to choose the correct removal services. There are a few factors based on which you should make these decisions. First, the number of items you have in your office.
If you don't have too many items to move, you can hire a man and van service, and on the other hand, if you have a large number of items, choose a regular moving service. 
Next, the budget you have made for moving is another factor that influences your choice of moving service. If you have a smaller budget, hiring a man and van service is your best option, while regular moving services are more suitable if you have a bigger budget.
Third, if you move to a short distance, you should contact a man with van service, and hire a regular removal service for a long-distance office move. 
The best way to choose a removal service is to get at least three quotes from three different services. This way you can understand what the price range is and you can make better decisions by comparing their prices.
7. Ensure your data is secure
Of all the things that can be damaged during moving an office, your data, hardware, and other related things can pose quite a lot of serious issues if damaged. That's why you should make it a priority to protect your data.
To avoid such problems, make sure you back up all of your data on a different hard drive or move them to a cloud storage system. 
In this way, even if the data is lost or damaged during the move, you can rest easy as getting them back will be a cakewalk.
8. Notifying all concerned parties
Once you have set the moving date, you should notify everyone concerned, from your employees, your current landlord, and your clients to your new landlord.
This will make things easier for everyone as the old landlord can prepare for leasing the place out to new tenants while your clients are informed about your new address so that they don't face any complications later.
9. Updating your address
As the moving date comes closer, you need to update your new address on your websites, business cards, social media, etc. Because you can only inform your present clients about your move and the new address, but all the future clients and other related parties will not know about your move and this will create an issue if the address is not updated.
10. Pack and label your items
A day or two before the move, start packing your items categorically. Packing them in this way will make sure the boxes and the items inside them are organized.
Also, label the boxes properly so that you don't lose track of them and they don't end up being lost. The best way to ensure this is to color code the labels.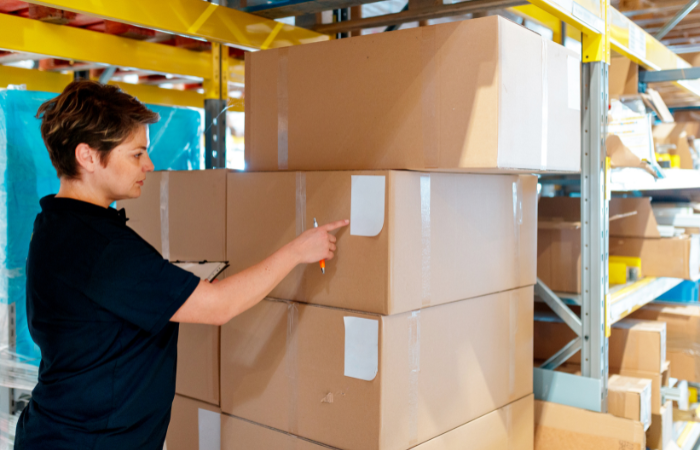 Also, tell your employees to pack their desks themselves, as they know best about the items at their care. Before the moving day, give your employees time off so that they can pack their items.
11. Check the office after everything is loaded
Due to the hectic nature of office removal, a few things can go wrong during the move. Someone might forget to pack something, a piece of furniture or equipment may be lying around or some other issue might be overlooked.
Check the entire office one last time after everything is packed and loaded so that you don't miss any important detail.
12. Unpack and rearrange your office
Once you reach your destination, start unpacking quickly and rearrange your office according to the previously made floor plan. Once everything is in place, check all the electrical tools, appliances, and machines to see if they are connected and working properly.
Final Words
No matter how many office relocation tips you look for and end up getting, you know your office the best. So the preparations and necessary steps have to be taken keeping the uniqueness of your office in mind.
But if you follow the tips mentioned above, you will get a general idea of how to best move your office to your new location.
FAQ
1. How can I make my office easier to move?
The best way to make office moves easy is to make a checklist and organize your items and workload accordingly. Planning for the move months ahead is a very good way to make things easier for you in the end.
2. How do I relocate smoothly?
There are a few things you have to ensure so that your relocation goes smoothly. Organizing your items and taking inventory is a very good way to start. Another underrated aspect of smooth moving is choosing the right time to move.
Having inclement weather conditions during the removal process is a great hindrance and creates unnecessary hassle, so pick a safe date and time to move. 
3. What is an office relocation?
Office relocation is the process of moving all the items of a business to a new place. This new place might be in the same building, a new building in a nearby place, or a completely new place.