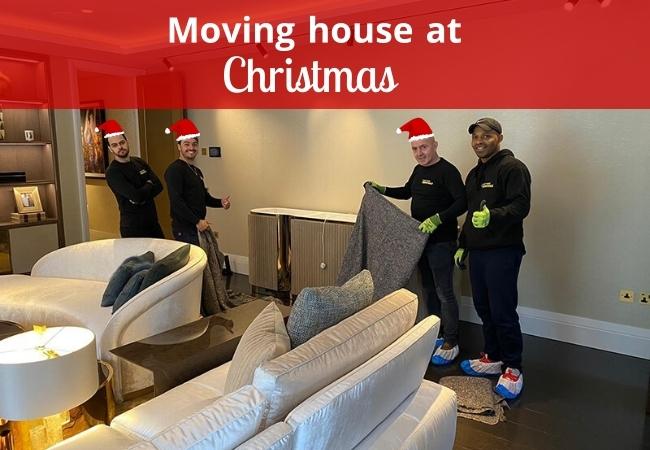 Moving house takes a lot of time and effort and hence is an activity full of hassle. This gets even more bothersome during the holiday season, especially Christmas. Nobody wants to go through such a hassle during Christmas. But if you have to move houses during Christmas, you need to do it in a way that is quick, efficient, and doesn't ruin Christmas for you.
Moving house during Christmas requires a lot more preparation than it does during any other time of the year. You need to start planning early, contact moving companies, ensure your kids and pets are safe, pack your stuff properly, etc. You also have to make sure the moving process doesn't ruin your holidays in the process.
Let's take a look at what things you should take care of while moving house at Christmas.
Things to take care of while moving house during Christmas
Compared to relocation during any other time of the year, doing so during Christmas is way harder. The things you need, such as packing materials are in high demand, moving companies are overworked and there are a lot of preparations to be taken to make it as smooth as possible. Also, it interferes with you enjoying the holiday properly.
To ensure the move goes smoothly while also allowing you to enjoy Christmas as much as possible, here are a few tips that will help you in this regard:
1. Start planning a few months ahead
Moving requires a lot of planning, no matter what time of year it is. Moving during Christmas needs even more planning since there is a rush and scarcity of resources. That's why it's a must that you start planning at least a few months ahead of the move. Plan how you will move your items, how the finances will be handled, how many boxes you will need, etc.
There are a few advantages to this. First, you can change your plans if you need to. Second, you can double-check your preparations to see if you have made any mistakes.
2. Make a list of your things
Once you decide to move, you should take inventory and make a list of what items you need while moving. There are plenty of things in our homes that we don't need. There are even some items that are occupying space in our house that we don't even know about.
On the other hand, most of the things in our home are essential to us. Making a list during house shifting will help keep you updated as to which items you will need to move and which ones you don't. Prioritize moving the items you need while throwing out, giving away, or donating the ones you don't need to charity.
3. Select your suitable house removal company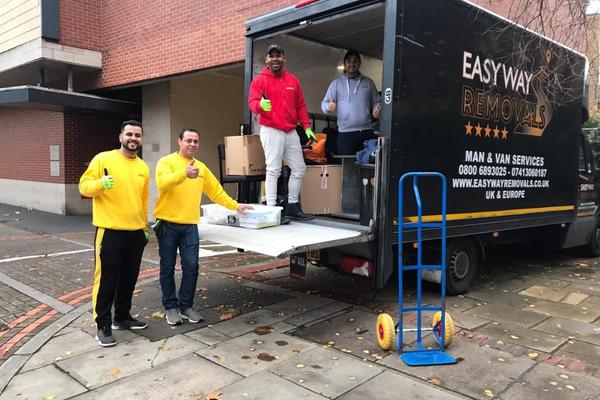 It is one of the most important parts of moving, even more so if it happens to be around Christmas time. Home removal services will have a lot of demand, so it will be best if you book them quite early. Also, as you are taking inventory, notice how many things you have. If the amount of items is too large, then you need a regular moving service.
On the other hand, if you don't have too many things in your home and want to get moving done within an affordable price range, you can choose man and van services. These services are the best when you move with a smaller number of things and operate on a tight budget. In this way, you can minimize your house removal costs. You can check details about the man and van removal cost.
4. Finish your packing early
It always pays to finish your packing a few days before your move. This allows you to ensure you have properly put everything in place while also making sure you can make amends if you have made any mistakes or if something didn't go according to your plan.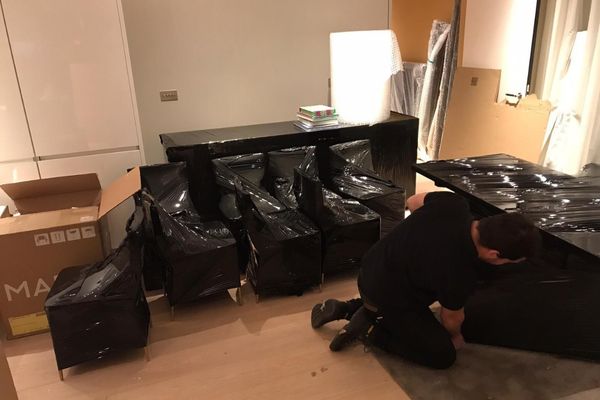 Also, pack things in an organized manner. Put items of the same type in the same boxes. Also, if you have too many boxes, you can mark them by writing which boxes have which items. This will help you move and unpack the items in an orderly manner, not creating an unnecessary mess in your new home. If you feel packing all these items is too much for you, you can also get help from various packing and moving services.
5. Be ready for inclement weather
If you are moving house during Christmas, you can be almost 100% sure that the weather won't be in your favor. English winters can be quite harsh, and snowfall and blizzards for consecutive days do not suit the process of home relocation. Even if you see the weather forecast saying the sky will be clear, be ready for heavy rain, snowfall, and every other adverse English weather condition you can think of.
6. Ensure you clear your bills
While leaving your older house, ensure you have paid all the bills before you move. Bills such as electricity bills, water bills, etc have to be cleared before you move to your new location.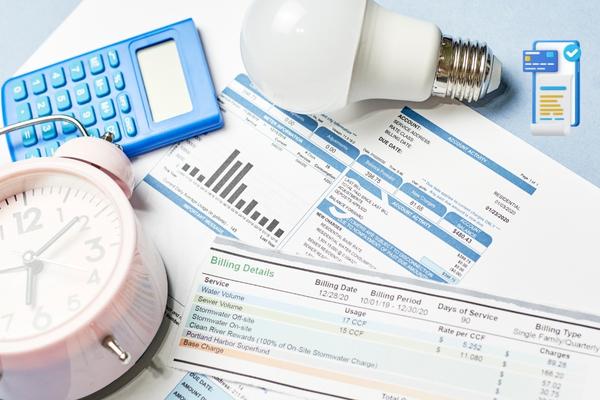 It is very easy to forget to pay the bills as the added stress of moving on top of Christmas is sometimes too much.
Also, ensure you contact the service providers in your new area before you move as well, so that you already have power in your new home by the time you move there. You really don't want to be in the dark during moving in Christmas, not before moving and certainly not after.
7. Change address
Change your address in your social media accounts, your websites, cards, etc before you move houses. Also, inform your relatives and concerned people about your new address so that they won't face any difficulty contacting you.
8. Keep your children and pets away
Christmas is a festive time for everybody, even more so for your children. On top of that, moving is a very stressful process for them. Moreover, they unwillingly tend to get in the way of moving when you pack and the day of moving arrives. So for their sake and for your ease of moving, you should send them to a relative or a friend's house to spend Christmas.
If you have pets, moving them with you can be equally stressful for them as it is for children, if not more. This is because they will be moving to an entirely new place and seeing a lot of new people in and around the house. So it's better if you send them to a kennel or cattery or a friend or a relative's house for a few days until you get your things in order.
Taking care of your pets doesn't end with sending them away while you move. As you move to a new place, they will be quite stressed out since they know nothing of that place. So, you have to keep them in check for the first few days so that they don't get lost or be aggressive to people.
9. Keep an eye out for your valuables
While packing your things, be extra careful as far as your valuables are concerned. Pack them carefully and if possible, load them separately into the moving van or truck. Also, if you have Christmas gifts for your loved ones, we would suggest you send them earlier so that you don't have to take care of a lot of valuable items at the same time.
10. Help the new owners out
It doesn't hurt to be nice to people, and the holiday spirit of Christmas certainly calls for a bit of niceness. You can leave the new occupants of your old place a small Christmas gift while also informing them of a few important details such as when the garbage is collected, etc.
Final Words
Moving house at Christmas is a daunting task. If you take the weather in England during that time into account, it becomes even tougher. But following a few simple tips and tricks, you can make this tough job a lot easier and still enjoy Christmas. 
FAQ
1. What is the best day to move house?
The best day to move house is on Sunday, since it is the day most people are free. The next best days for moving are Wednesday and Saturday.
2. What time of year is best to move house?
The best time to move house is right after the summer holidays end. You can also move houses during late spring.
3. What month do most people move house?
Most people in the northern hemisphere move house in the month of August, due to the weather being suitable for the task.