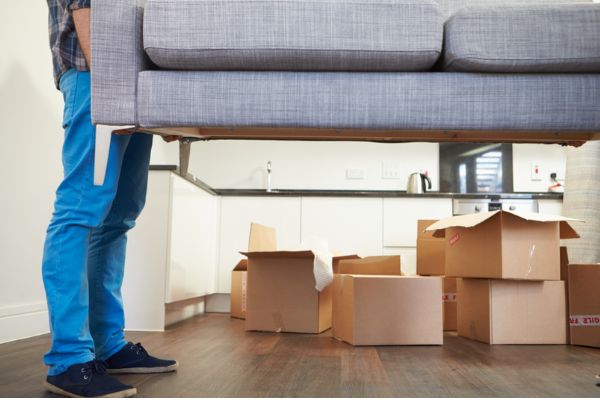 Want to test your patience level? Well, buying a house comes with lots of patience. Right from securing the mortgage to communicating with the conveyancer – there is plenty of paperwork that you need to do accurately. Do you know? How long does it take to move house?
Otherwise, a single mistake is enough to delay the entire process. So, how long does it take to move house? Well, there are no specific statistics, but they can range from 16 weeks to 22 weeks or more based on your situation.
In this article, we will give a guide to moving house. Read on to learn more in detail!
How long does it take to move house?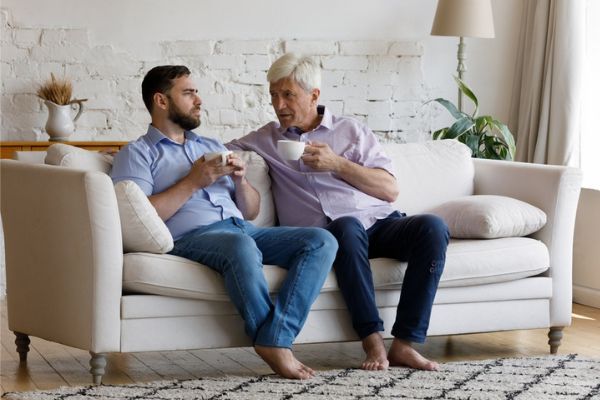 People who didn't go through the moving house procedure will definitely think that it is a simple task. And all you have to do is go to an estate agent, see a couple of houses, and after then, based on your preference, you make the purchase.
But in reality, things don't work this way. Instead, it comes with a lot of steps that you need to do effectively in order to finish the process with success. Seems confusing and tough?
Worry not! as we will walk you through it, so you don't have any sort of doubts in your mind and thus can have a stress-free house move.
1. Getting a mortgage in principle: 1 week
Before directly jumping into the moving house, you must first pay a visit to the bank and find out how much they are willing to lend you money.
After all, if all things get sorted out, but later on, the bank is not ready to give you this much money, then it will certainly become painful to you. This term is referred to as "mortgage in principle."In case you don't have any kind of idea regarding this topic, then you must talk with a mortgage broker.
They will act as a middleman between you and the lenders. They will for sure help you to crack the deal as no one knows the gap in all these things better than them. In a word, they are the pro in this field. So, if you want to protect your mortgage in principle, then make sure to talk with a broker first.
Although it's not essential to get a mortgage in principle, getting one will certainly make your journey much smoother and more convenient in every way.
Besides, you will get a clear concept of how much you can afford to spend your money on buying a house, ultimately knowing your worth and ability. Another interesting thing is that you will be able to know how the estate agents and sellers see you, because if in their eyes you are a stable person financially, then obviously you will get the amount you want.
2. Find a new house: 1 – 10 weeks
This is where the actual fun begins, looking for a property. Here, you have to set up and schedule various kinds of meeting with some of the local estate agents.
The marketplace is never static. Instead, it tends to change with rocket speed. So, once you find a property as per your requirement, then try to book it for viewing and begin the analysis as soon as possible.
A second delay is also enough to cost your dream house. But, just mere on your choice, don't make the purchase instantly. Rather look around carefully and ask yourself the below-mentioned questions to determine whether it is the perfect one for you or not
The question to ask:
 What does the area look like? Is it safe to stay here? Is the area quiet or too noisy?
 What are the transportation facilities of this area? Is there any parking space here or not?
 Do they have a good heating and water mechanism?
 In which direction does the building is faced? Will it get enough natural light or not?
 Are the windows of this house double-glazed?
3. Making an offer on a house: 1 – 2 weeks
This is the phase where you will make the final selection. After factoring in the mortgage in the principle now is the time to sit down and think about the maximum amount range you can afford to spend.
As a house can cost you from hundreds to billions, so make a choice based on your budget too! Besides, you also have to pay the survey charges, valuation expenses, and several other things actively.
So, after doing the rough calculation, begin your bidding. The seller will either approve or deny the offer and notify you within a couple of days. However, the timeframe can vary from buyer to buyer, with the process getting a bit lengthier.
4. Securing the mortgage: 2-4 weeks
In case your offer gets approval, then securing the mortgage from the lender is your next job. For the application to get accepted, they may do a constant check on your finances to ensure you are stable enough to make the repayments in time without missing any deadlines.
So, don't get frustrated as all this is a part of their job. It may include running a credit check, so make sure to get a good score. Otherwise, chances are high that your offer may get rejected.
5. Conveyancing: 8 – 12 weeks
This is by far the most time-consuming step you will come across for moving the house. However, once you are done hiring the conveyancer, half of your stresses will come to an end.
From drawing up the entire agreement to interacting and doing all the introductory talks with the sellers and representatives –they will just do all.
Whether the deal will be a good or bad one pretty much is dependent on a conveyancer. So pick wisely!
6. House survey: 1 – 2 weeks
Make sure to get your property thoroughly checked out by a surveyor. In case there are any problems relating to the property, they will inform you right away. So you don't go through a loss deal.
7. Signing the contract, exchange, and completion of the entire
house sale: 2 weeks
Until all the agreements have been exchanged properly, remember nothing is official till then. But once you arrive at this phase, you can finally show a sign of relief here. As with the signing of the contract, it takes about a day or so for things to get exchanged. And with the money deposit and home insurance.
8. Moving in: 2 days – 1 week
This is the last step. Based on your belongings and the property location, it can take around a few days to either a week for complete house shifting.
So, it rounds us up to the final question, what is the average time to move house? Well, it takes around 22 weeks, based on a rough calculation.
But it can get longer in case you get caught up in a cycle of chain or sale drops. And it may take around 16 weeks to move your house in case the offer has got approval.
A guide to moving house for the first time would be of great help if you are moving for the first time.
Closing Notes
Going through the ladder of the property is a tough call and needs a lot of patience. Hopefully, you now have developed a clear concept regarding " "how long does it take to move house?"
So, instead of feeling overwhelmed, try to understand the process properly and try to stay calm as much as possible. In case you are thinking you are moving your house with stress, then it's better to take help from commercial removal companies that pack and unpack stuff with reliable man and van only.
They will do everything for you with total elegance. Have a total hassle-free move with the best affordable moving companies right at your service!
FAQs
How long does it take a mortgage to get approved?
It can take around 5 days to 8 weeks for the mortgage to get approval in case there are no issues on your application form.
How long does it take to move house on the day?
For moving the house on the day, the average time it may require is around 8-10 hours or more, depending on all the essentials and items to move.
What day should you not move house?
Although it's a common superstition, it is believed to be unlucky to move into a new house on Friday, Saturday, and heavy rainy days.
How long does the average house move take in the UK?
Typically, it takes around 6-8 weeks to move an entire house, while for smaller ones, it can take around 2-3 weeks.
How many days should I take off to move house?
A full-time leave of 3 days is enough to get your entire shift done. However, based on several factors, you may need more days. If required, you can choose the removal companies that pack and unpack or a reliable man with a van removal service to have a stress-free move.
How soon before moving should I start packing?
The sooner you will start your packing, the better it will be. With that being said, start making a plan and work based on that strategy at least 6 weeks before the move.