If you are living in Harlesden and want to move your items to another place within a budget, then our man and van Harlesden is the best option for you.
Not only do we provide quick and efficient service, but our services also don't cost a fortune, especially when compared to regular moving services. We also provide a lot of other services other than regular moving services.
We are here to make your move safe and easy in Harlesden
Operating on a low budget? Don't have a lot of items to move? Don't worry as we cover you on both these situations and then some.
Our insured and licensed removal services ensure your items are moved safely and quickly.
Our services also come at a reasonable price. Call us to book our man and van service today!
Our Prices for Harlesden man with van Removal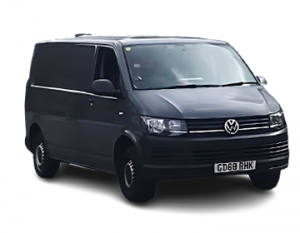 Prices for Small Van
For small vans, we charge from £25/per hour self-load.
Add 1 Man + Driver – £30
Add 2 Men + Driver – £45
Add 3 Men + Driver – £55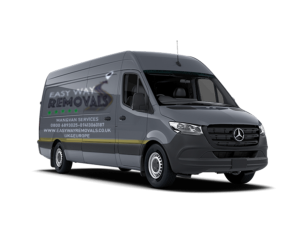 Prices for Medium Van
For medium vans, we charge from £35/per hour self-load.
Add 1 Man + Driver – £40
Add 2 Men + Driver – £55
Add 3 Men + Driver – £65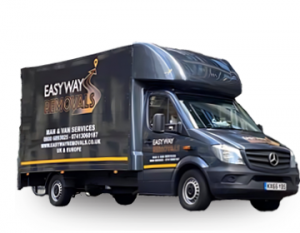 Prices for Luton Van
For Luton vans, we charge from £45/per hour self-load.
Add 1 Man + Driver – £65
Add 2 Men + Driver – £85
Add 3 Men + Driver – £100
What services Includes our man and van Harlesden?
When it comes to the versatility of the services, man and van Harlesden is one of the top companies in the country. Our services are not limited to moving items from your home only. The services we provide are:
Why hire our moving company in Harlesden?
Moving can be a tough job, especially with all the planning, preparations, and packing. Then comes the cost of moving, which makes things even more irritating and bothersome. This is where we, at the man and van Harlesden come in. We not only help you move your stuff, but we do so within a reasonable price, so if you are on a tight budget, we can be your best bet.
Best way to move a small number of items:
If you are a student or someone who doesn't have a lot of stuff, then you don't need regular moving services that specialize in large-scale moving. Especially if you want your items to be moved within Harlesden, then you should choose our man with a van Harlesden's services. We move all items to and from anywhere within Harlesden. But this is not all. items to and from anywhere within Harlesden. But this is not all.
Sometimes, people have quite a lot of items and still want to hire moving vans that specialize in small-scale and medium-scale moving, because they want to save money. If you are among those people, don't worry as we have you covered. Our Luton Vans are specifically reserved for those who want a large van.
Expert movers:
People having fragile and delicate items prefer a more hands-on approach while moving so that their items can be placed safely and don't break into a million pieces. As the lead moving company in Harlesden, we assure you that your delicate items will be safely placed in our van and moved equally safely to your destination.
Low-cost:
The best aspect of our man and van services is the low price. We make sure you don't have to pay a fortune while moving. So if you have a low budget, our services are your best bet to move around Harlesden.
Our Happy Clients
Francesca Pronestì
2023-06-18
Everything went pretty smoothly, from the quote, to the booking and the actual moving. The cost is much lower compared to other companies and the service is very good as the team is efficient and fast. I would definitely call them again if needed and recommend to others.
I cannot recommend EasyWay Removals enough! The team went above and beyond to create stress free day for me and my wife during the move. Very professional and very affordable! Thank you !!
Excellent, professional team. I had three movers and a large van. Great communications with moving team, able to complete entire move in 4 hours (local Area) . Skillfully packed my items, expertly reassembled bed and desk on arrival.
I've used Easy Way removal services and couldn't be happier. Paulo and the team were extremely professional, careful, polite, friendly and punctual. My husband and I sold our flat and we had to be our of the property at a certain time. Easy Way team estimated how long they would take to move everything out of the flat and put in the van, and it all went smoothly. I've told them roughly how many items we had and they suggested us to get a big van/mini truck as we has a lot of stuff. The team was very patient and careful with every single item they were carrying, which made us feel very relax throughout the whole process. When we arrived at our new property, the team unloaded the van very carefully. We've also hired the service for mounting few beds, which they did it perfectly. I'm extremely happy with the service and will definitely be recommending Easy Way Removal to other people. Thank you!!!!
Awesome work. Highly recommended. Managed to move a lot of stuff at short notice and pull in extra men and vans where needed. All the guys were super efficient, clean and very very thorough. Cheers team
Jodie Mitchell-Aziz
2022-11-24
Paulo and his team were brilliant. Very understanding and caring during a stressful time. Very hard working and dedicated. Recommended by a friend. And I will use them again next year. I recommend them to anyone.
Hannah Cotillon
2022-08-29
I chose Easy way Removals for a move in August in London and I felt compelled to write a review because of how excellent the service was. Paul and his team were professional, efficient, responsive, careful, and kind. They went above and beyond what was expected. After comparing lots of removal companies online, this is by far the best value. I highly recommend this company!
Very professional and friendly setvice! I uesd them since 2019, always very amazing experience. Thank you so much!
FAQ
What Does Your Man With A Van Do?
Our man with a van moves your things from one house to another. We specialize in moving fewer things and smaller households for a cheap price. We also focus on moving inside towns and cities with the help of expert local movers.
Do my quotes include VAT and congestion charges?
Your quotes will include VAT when we will provide them to you. On the other hand, congestion charges are not included in the quote, and you will be charged extra for congestion after delivery.
How Quickly Should You Follow Up On A Quote?
We follow up on a quote as soon as possible. The average time for us to follow up on a quote is 2 days, but based on how urgently you need our service, we will follow up on it even earlier than that.
Our Service Area